• Ex-Cons, Ex-Druggies, Tattoos, and Christian Education: Introducing You to Untraditional, Non-Traditional Education
• Reimagining Recruiting During COVID
• 8 Effective Ways to Prepare for Post-Pandemic Enrollment
• 5 Engaging Methods to Market Your Faculty
• Solutions to Destructive Leadership Behavior on the Christian Campus (Part 1)
• Where are the "Gotchas"? 10 HEERF Considerations to Be on the Lookout For
• When and How to Apply to Begin Offering Federal Student Financial Aid
• 5 Benefits to Providing Study Abroad Programs
• Revolutionizing Our Assessment Processes to Match Our Assessment Realities
•Nov. 10 Workshop: Recruit, Retain, and Develop GREAT Faculty
---
• If the Senate Passes the Equality Act . . .
• Adapting to the Times: Suggestions for "Going Online"
• Should Christian Colleges Be Publicly Accountable for Spiritual Outcomes?: A Report on Responses from College Personnel
• ABHE, ATS & TRACS: How Long Does It Take to Achieve Accreditation?
• ABHE, ATS & TRACS: Federal Student Aid (FAFSA) Qualifications
• Christian Academia Books Recommended by Larry McKinney
• How Federal Regulations Could Reduce Faith-Based Worker Supply as It Has Already Done to Health Care Worker Supply
• Moving Beyond Status Quo in Direction, Purpose, Capacity, and Value
---
• Innovative Fundraising Events in a Post-COVID World
• Opportunities for Reducing Expenses at Your Institution
• Which Conferences Are Still Meeting?
• Eligibility Requirements: ABHE, ATS, TRACS & DEAC
• How to Start an Academic Library for a Small Christian College
• CARES Act: 5 Significant Temporary Financial Aid Allowances
• How Estate Planning Gifts Keep Christian Universities in Business
• Student Retention and the Paradox of the Pandemic
• 5 Ways to Help Adjunct Faculty Become Valuable Team Members
---

• How to Cheat an Accrediting Agency…
• Presidential Career Paths: Who Leads Christian Colleges?
• Five Recommendations for Improving Online Learning
• Flipping the Classroom from "Sage on the Stage" to "Guide on the Side"
• How to Move Your University from Crisis to Transformation
• Technagogy: A Powerful Student Retention Tool During Coronavirus
• COVID-19 Implications: Distance Ed, Approvals and Other Considerations
• SBA ECONOMIC INJURY DISASTER LOAN
• Accreditation Costs: ABHE, ATS & TRACS
• CHEC Announces the Appointment of a New Executive Director
• Conference Profile: Christian Higher Education Canada (CHEC)
---
• Higher Education: 9 Trends to Follow in 2020
• From Danbury to D.C. – The Role of Government in Today's Christian Colleges
• Why Add Bible Certificates to Accredited Degree Offerings
• 6 Reasons You Shouldn't Ask for a Grant Writer's Success Rate
• What to do About "Bundling"
• Improve Student Retention: Teach Financial Literacy
• Financing Education: 5 Financial Resources for Students
• Can Colleges Assess Students' Character Development?
• Hallmarks of a Christian Campus: A Checklist of Components for Mission Integration
---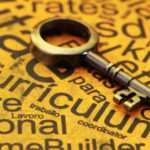 • Creating a High Performing, Mission-True Culture Based on Your School's Values!
• Importance of Religious Liberty Protections for Christian Educational Institutions
• Gay-Student Groups & their Goals
• Muslim Students in Christian Schools: Problem or Opportunity?
• Case Study on Improving Christian University Governance
• 4 REASONS WHY BOARD TRAINING IS CRITICAL TO MINISTRY SUCCESS
• Avoiding USDE Audits by Improving Financial Aid Verification
• Gramm-Leach-Bliley Act: What Higher Ed Institutions Need to Do
• Conference Profile: Transnational Association of Christian Colleges and Schools (TRACS)
• 4 Strategies to Increase Mental Health Awareness on Campus
• Five Suggestions for Grace-filled Employee Evaluations
• SACAP Grant Application Available
---
• Designing Faith Integration Lectures Using C.I.A. Techniques
• How Gay Activists Mobilize on Christian Campuses
• 5 Ways Faculty Can Improve the Quality of Student Research
• Knowing What It Costs: The Importance of Marginal Revenue Analysis
• Solving 4 Big Problems from the Business Office
• Top Ten List for Online Distance Education Students
• Should a University President Teach?
• Conference Profile: Association of Christian Librarians
• How New Student Debt Metrics Will Impact Your School
• SACAP Grant Application Available
---
• SOGI Students on Our Campus: What do we do?
• Higher Ed Trends for Enrollment, Finance, Compliance, …
• Israel Study Tour: The Sine Qua Non of Contemporary Biblical Studies
• 8 Traits of Successful Grant Writers
• SACAP Grant Application Available
• Is a 5k Walk/Run Fundraiser Right for Your School?
• What Happens to the Bible Core When Colleges Leave ABHE?
• Relationships With Faculty: More Than Mere Maintenance
• Christian Colleges and Universities: Do You Have a Governance Crisis?
• Perkins: Do We Liquidate, or Do We Wait?
• Conference Profile: Christian Adult Higher Education Association (CAHEA)
---
• APU's LGBTQ Crisis
• Spiritually Accountable Colleges Assessment Project
• ABHE and the Spiritually Accountable Colleges Assessment Project: An Interview with Dr. Ron Kroll
• Conference Profile: Transnational Association of Christian Colleges and Schools (TRACS)
• Designing Seminary 2.0: New-Version Mentality vs. Update Mentality
• Planning, Change, and Resistance: An Interview with Dr. Drumm McNaughton
• 5 Questions You Should Ask Before Submitting a Grant Proposal
• How Colleges Can Start Offering Title IV Financial Aid Programs: Gaining Candidacy or Full Accreditation Is Just the Beginning
• Test-Optional Movement: Should We Require SAT or ACT or Neither
---
• Avoiding Financial Face Plants
• Business Risks from the Student Financial Aid Office
• 3 Keys to Effective, Biblical Fundraising
• North American Coalition for Christian Admissions Professionals (NACCAP)
• Bible Software No Theological Student Should Graduate Without
• Federal Student Aid Myths That Christian Colleges Believe
• How to Refine Rubrics Using Student Work Samples
• Calamity, Stability and Leadership Accountability
• 5 Recommendations for Colleges With Limited Resources
---
• How A Fundraising Job Title Impacts Giving
• College Enrollment Trends
• Ransomware Attack: Malware in Its Cruelest Form
• How to Torpedo Any Chance of Achieving Accreditation
• Impact on Higher Education of Tax Reform & New FASB Standards
• Building a Sustainable Campus
• Conference Profile: Association for Biblical Higher Education (ABHE)
• Title IV Check-Up: What's Your State of Health?
• Hippies Turn against Free Speech
• Responding to Troubled Students
---
• Christian Colleges MUST Teach About Homosexuality: Where to Start
• 5 Tips to Help Non-Traditional Students Graduate
• 3 Steps to Stronger Passwords
• Would We Lose Donors If We Become a Liberal Arts College?
• Securing Records Before the Storm
• Terminating for Moral Failure
• How to Find the Right Development Officer
• 4 Reasons to Choose a Christian College
• Promotion to Dean: 7 Best Ways to Guarantee Failure
---
•Support of the University by Former Board Members: A Personal Experience
• You are the Voice of the Cause
• Conference Profile: Transnational Association of Christian Colleges and Schools (TRACS)
• How to Generate Alternative Revenue Streams for Your Institution
• Accreditation Eligibility: Determine If Your School Is Ready to Begin
• Trends in Philanthropy for Higher Education
• 5 Strategies for Increasing Enrollment at Theological Institutions with Limited Resources
• Retrenchment and Renewal in Christian Post-Secondary Education
• Six Months into the New Administration: What's the Prognosis for Higher Education?
• Writing Student Learning Outcomes: A Guide
---
• Your Son's Mentor: Distinguished Professor Che Guevara
• Fairness for All (FFA) Legislation and Christian Colleges: Pros & Cons
• Fairness for All: In the debate between LGBTQ rights and religious freedom, is there a way forward? (Pro Article)
• The "Fairness for All" Proposal: Is It Really Fair? (Con Article)
• SB 1146 Update: The Future of California's Christian Colleges & Universities
• Developing a Board of Ambassadors, Advocates, and Your Biggest Fans
• A Lesson from Joshua on Passing the Baton
• Shoot the Pirates: And Three Other Strategies for Safeguarding Your School's Mission (Part 2)
• What Role Does a Gift Range Chart Play in Your Fundraising Success?
• Dangers in the Managing of Title IV Programs
• How to Get Everybody Talking About Your School
• How Leveraging Technology Impacts Enrollment Goals
• Conference Profile: Council for Christian Colleges & Universities (CCCU)
---
• Shoot the Pirates: And Three Other Strategies for Safeguarding Your School's Mission (Part 1)
• 5 Steps to Strengthen Your Institution's Cybersecurity Defenses
• Educational Vouchers: A Strategic Opportunity for Christian Colleges
• Key Factors Correlated with Fundraising Success
• Reinvent Your Development Department in 8 Steps
• The New "F Word" on College Campuses: Fundamentalism
• Trump Administration and FAFSA: What to Expect
• Association of Business Administrators of Christian Colleges (ABACC Conference Profile)
• Trinity Western Law School's Legal Quest to Protect Religious Freedom in Canada
• What Might an Accreditation Self-Study Consultation Look Like?
---
• SB 1146: Roaring Lambs Score Win in Sexual Liberty vs. Religious Liberty Bill Targeting Christian Schools
• Why Welcome Digital Discussion Groups
• Higher Education Enrollment Trends in Canada and the U.S.
• Grand Larceny: The Secular Conversion of Christian Colleges
• Best Practices in Choosing an Accreditation Consultant
• 11 Symptoms of Financial Aid Office Trouble
• Absolute Craziness On College Campuses
• The Professional Development Budget: Can You Cut It?
• What Active Board Members Do Besides Meet
• 22 Keys to Safe Study Abroad Programs & Mission Trips
• Do Christian Colleges and Seminaries Have a Moral Responsibility to Screen Ministry Students for Dangerous Mental Disorders?
• Five Important Reasons You Should be Using Cooperative Contracts (& Two Things You May Be Wrong About)
---
• It's the Leadership Process, Not the Plan
• Will Religious Freedom in Canada Survive? Trinity Western Law School Tests the System
• You Know Your School Has Gone Left When . . .
• 6-Step Information Literacy Program: Curriculum Mapping for Small Colleges
• Financial Aid Impacts Admissions: 12 Solutions to Potential Problems
• 5 Faith Integrating Strategies for the Christian College Classroom
• How to Improve Student Attention Span in Christian Academia
• 13 Audit Findings That Will Bring Any Christian School to Its Knees
• 5 Ways to Sabotage Accreditation and How to Overcome Them
• How to Implement an Effective Enterprise Risk Management Strategy At Christian Colleges and Universities
---
• Another Reason to Choose a Christian College
• Parents are Idiots
• Cost of Free Community College Education
• Free Junior College & Dual Credit: Promise or Threat?
• Is It Time to Choose an Education Management System? What You Need to Know
• Three Tips on How to Recruit and Retain Latino Students
• Accreditation Consultant Prices
• Unusual Enrollment History Selection Process to Change for 2016–17
• Ministry Placement – 4 Trends in Full-Time Vocational Ministry
---
• Religious Freedom, Human Sexuality, Same-Sex Marriage and Christian Colleges: What is at Stake?
• The Supreme Court Marriage Ruling, Christian Higher Ed and a Canadian Experience
• Privatizing the Funding of Christian Higher Education: A Response to the US Supreme Court on Gay Marriage
• 5 Technological Trends Christian Colleges Can Use for Kingdom and Academic Advancement
• Got Growth? Assessing the Spiritual Growth of Students – Why & How
• Courting the Anonymous: Admissions Marketing to Those Who Won't Commit
• Why Go to College? Is it Worth the Trouble?
• The Left at Christian Universities: The intolerant lovers of "tolerance"
• Character vs. Conscience: Understanding the Role of a Chief Business Officer and a President
• Title IV Policies, Procedures and Disclosures Required of Participants
• Full-Time Faculty Requirements for Accreditation
---
• Why So Many College Students Abandon Their Faith
• Avoiding the Spiral: 7 Proven Alternatives to Hyper-Discounting
• How to Get Your Thesis or Dissertation Published
• A Free College Newsletter Template That Recruits Students, Donations, and Spiritual Rewards
• Three Simple Methods to Overcome Student Distractions: Especially for Non-Traditional Students
• How to Sabotage the Launch of Federal Student Financial Aid
• Understanding State Approval and Accreditation: Who Officially Decides Your School Is "Good"?
• Rotten Eggs Over Easy: An Inquiry into Why Successful Leaders Fail
• Faculty Development on a Budget: Six Ways to Foster Faculty Development When Inter-Disciplinary Demands Are High and Budgets Are Low
• How to Integrate Intercollegiate Athletics into the Intentionally Christ-centered Institution
• Best Practices in Reference Services for Distance Education in Higher Education
• How Far Can Your School Reach? St. Paul's Plan for Influencing Your Region
---
• A Model for Integration of Faith and Scholarship
• 20 Realistic, Economical, Simple Initiatives to Improve Student Retention
• The Issue on Which I Agree with Al-Qaeda and ISIS
• A Critical Reflection on Educational Processes
• Chief Financial Officer or Bookkeeper? Which Are You?
• Five Reasons Why Joining a Professional Library Association Will Increase Your Staff Productivity and Library Efficiency While Saving Money
• Who Do You Want to Change America and the World: Howard Zinn or Jesus?
• Who's in Your Classroom and Why Are You There?
• Board Members Do Contribute – Really!
• 3 Ways to Unnecessarily STOP New Program Development
• Biblically-based Counseling Resources: A Fresh Look
• Who Tempts College Administrators with Fake Accreditation?