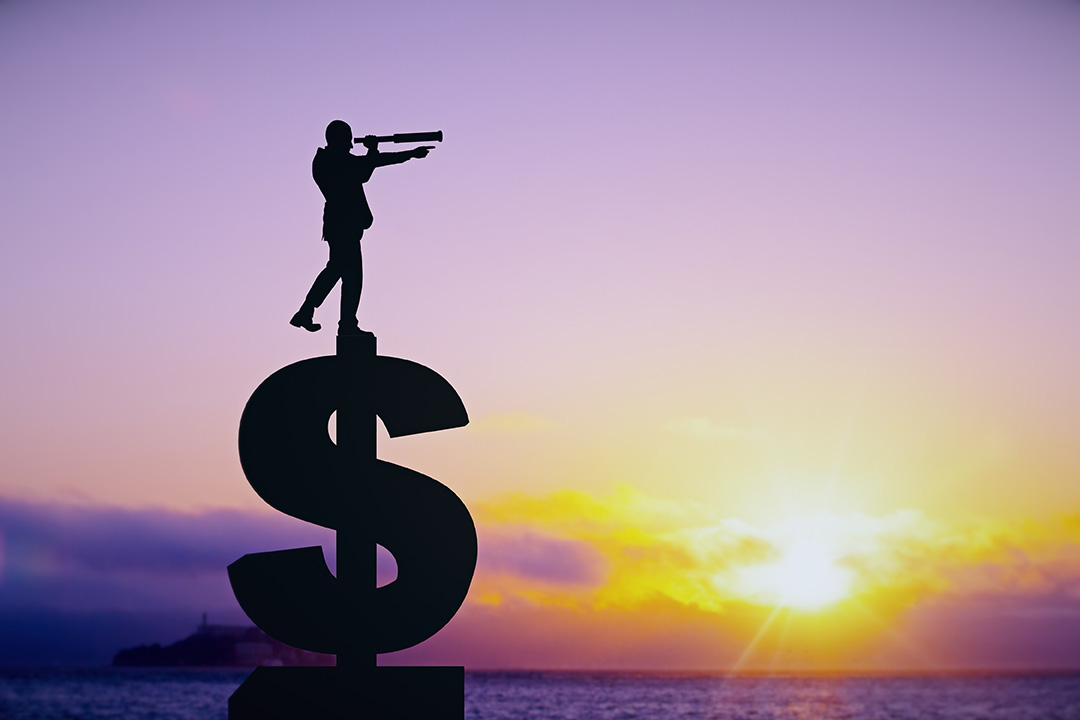 Is your Bible college continuing along a path of "just getting by," focusing on delivering an amazing student experience but your donor cultivation and development never seems to rise to the level that your school's full vision requires?
Can this paradigm change?
In short, leaders at Bible colleges need to make an intentional shift away from doing the work to building the team that does the work.
This couldn't be more applicable or true than with donor cultivation or development.
Given that most donor cultivation is more proactive than reactive, it tends to get pushed aside in favor of the "urgent." Such demands continue throughout the year, even when school is not in session.
We have many clients that once lived a life of sacrificial giving in the founding and leadership of a Bible college, occasionally foregoing a paycheck from time to time. Such sacrifice seemed worthy, if not a duty. Meanwhile, donors were waiting for an invitation of engagement but did not receive one.
While we think of our "ministry" as being student-focused, there is validity in a ministry to donors that helps them make stewardship decisions about the allocation of God's money.
Should it go to you, to another ministry, to a mission's project overseas?
Those who have wrestled through their paradigm of sacrifice will eventually find themselves in a more balanced and fruitful place when they follow our steps below.
Moreover, the good and faithful steward (your donor) wants to feel balanced, too. They want to ensure that they are hearing God's voice and obediently responding. Isn't that what you teach in your Bible college? So, you are more than qualified to help donors grow in discernment and decision-making. Below are seven steps to help you get there.
7 Innovative Steps for Donor Cultivation
Choose to be intentional about cultivating donors and caring for them.
Embrace a "curriculum" or teaching on biblical stewardship and offer it to your donors through live events, sending them books, or hosting speakers and dialog.
Consider a variety of revenue streams that suggest options for donor engagement (special events, graduation, direct mail, telephone dialog, personal visits, ViewSpark™ text exchange, and other similar services). Also consider attending the July 13 workshop where I'll be discussing innovative revenue streams in more detail and answer your questions about implementing those strategies at your school.
Look at the different revenue streams you've chosen. assess the talent needed to lead each one, and identify who in your circle could provide effective leadership (you, P/T staff, F/T staff, volunteer, board member, or student intern).
Build, convene, and lead the "team" that can help you bring diversified engagement experiences to the donors who simply want to believe and belong.
Block out time on your calendar that is reserved for donor visits or work, and don't let anything or anyone steal that time! Consistently sowing seeds with donors will yield the harvest your ministry needs.
Set quantitative and qualitative goals for engagement. I designed the C.A.R.E. System™ some years ago to give structure to this seemingly elusive work. Here is a summary:

Cultivate new donors (about 40% of your appointment activity).
Affirm existing donors (about 30% of your appointment activity).
Request referrals (from estate planning attorneys and other financial professionals who work with people of wealth – about 20% of your appointment activity).
Educate the public (about 10% of your appointment activity).

If you have a goal of 10 appointments a week…

four would be with "new" relationships that have the potential of becoming donors;
three would be with people who already love you (and you're loving on them!);
two would be with financial professionals where your board or others would provide introductions. These are general "get acquainted" visits; and
one would be a weekly speaking engagement at a civic club, men's breakfast, women's luncheon, and other groups who need to know who you are and what you do.